Jackson's 12 in 1 - The First Certified Vegan, Lactose-Free All 12 Schuessler Tissue Cell Salt Combination
$22.00 $24.00
12 in 1 Cell Salt Combination

What it is
Jackson's 12 in 1 (DIN-HM 80110780) Cell Salt Combination. Contains all twelve tissue salts in one preparation.

Why it's special
The ONLY Certified Vegan (vegan.org) 12 in 1 combination cell salt. An overall cellular tonic to help the body absorb and replenish minerals and electrolytes. It can be a daily support to aid the absorption of nutrients and to improve energy levels, naturally. Great for post-workout and high performance athletes.

Good to know
Certified Vegan (vegan.org), Lactose-Free 12 in 1 Cell Salt Combination. Each batch is tested for quality and safety before sale.
Made in the USA according to the Homeopathic Pharmacopeia of the United States (HPUS).
100% sucrose pellets (made from Certified Organic, non-GMO Kosher beets).
No fillers or additives like magnesium stearate, lactose, guar gum or acacia gum.
Amber glass bottles for maximum potency. 1% for the Planet member.
Medicinal ingredient (HPUS)

Calcarea fluorica 6X, Calcarea phosphorica 6X, Calcarea sulphurica 6X, Ferrum phosphoricum 6X, Kali muriaticum 6X, Kali phosphoricum 6X, Kali sulphuricum 6X, Magnesia phosphorica 6X, Natrum muriaticum 6X, Natrum phosphoricum 6X, Natrum sulphuricum 6X, and Silica 6X
 *Lactose is NOT used during remedy preparation.
Non-medicinal ingredient
Sucrose (made from Certified Organic, non-GMO Kosher beets grown in Europe)
Quantity
Approximately 500 pellets (1 – 3 months supply when taken 1-3 times per day).
Directions for use
Use cap to dispense pellets. Allow to dissolve in mouth 1-3 times per day or as instructed by a health practitioner.
Adults and adolescents 12 and over: 4 pellets per dose
Children 1-12 years: 2 pellets per dose. Dissolve dose in a small amount of water before administration to children under 5.
For more information on how to get started using cell salts, click here.
Warnings
Consult a health care practitioner before use if you are pregnant or breastfeeding. Consult a health care practitioner if symptoms persist or worsen. Keep out of reach of children.
Claims made from traditional homeopathic references, not scientific evidence.
Customer Reviews
10/14/2021
Audrey Z.

Canada
Cell salts 12in1
really good overall general good health since starting to take 2 to 3tabs each day.
10/09/2021
Wajma Z.

United States
My health has improved majorly !!
I have been struggling with my health for a few years due to major stress. I have been diagnosed with type 1 diabetes and since my diagnosis I have been dealing with many side effects. I heard about tissue salts a few years back but I never had the chance to try them. Flash forward to just a month ago when I started taking each salt (all 12) 3x daily - my health has improved. I have better sleep, less anxiety, and my skin feels so soft! I had some skin problems appearing this year and I was at a loss to what to do. Nothing helped- not even diet change. Until I started the salts. I am very amazed but also it makes sense- my body was lacking all of these minerals! Now it has them and it can do what it needs to do! I am happy I found Jackson's as I really believe they have the best quality. I have tried hylands before I had found Jackson's a few days later, and I saw improvement immediately!!! This was a life saver for me. I also had my little cousin take them for a strep infection that nearly took him out (from wearing the mask at school all day). I told him to take #3,#4,#5,7,8,9 and he was better in 1 day! He stopped coughing and he slept soundly. You will not regret adding this to your life before a crisis happens!! Thank you Jackson's for your hard work!
10/08/2021
Ellen B.

United States
So grateful for this product!!!
Cell Salts were something I kept hearing about as a really essential supplement for optimal functioning of the human body. As a vegan, I searched for lactose-free Cell Salts and found this product! I am so grateful to have found them. I ordered 11 bottles at once and I take the Cell Salts every day! I came down with the virus that's going around, and really feel strongly that taking the Cell Salts every day really helped my immune system stay strong and fight the virus so quickly. Really grateful. Will order again! Thanks for the integrity of your product.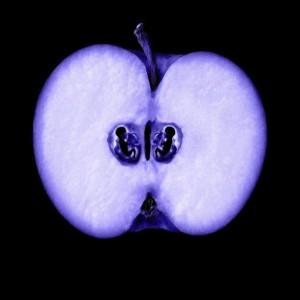 AA
10/07/2021
Archer A.

Canada
Thrilled. Awesome product.
Jackson's mineral salts are amazing, and now with all 12 salts combined into 1 supplement I couldn't be more happy. Their customer service has been amazing too, an all around great company to support. (And they are based in Canada! Yes!)
10/08/2021
Jackson's Naturals
Thank you for the kind review!
10/07/2021
Lesley P.

Canada
GREAT PRODUCT & COMPANY!
I love all the cell salts that are carried under the Jackson's Brand! They are great products & simple healthy ingredients. And the company is amazing - VERY customer service-oriented. Thank you Jackson's Team!!
10/08/2021
Jackson's Naturals
Thank you so much for kind review. It makes our job easy and a joy when we have such great customers like you :)