Jackson's 12 in 1 - The First Certified Vegan, Lactose-Free All 12 Schuessler Tissue Cell Salt Combination
$25.75
12 in 1 Cell Salt Combination
What it is
Jackson's 12 in 1 (DIN-HM 80110780) Cell Salt Combination. Contains all twelve tissue cell salts in one preparation.
Why it's special
The first Certified Vegan (vegan.org) 12 in 1 combination tissue cell salt. An overall cellular tonic to help the body absorb and replenish minerals and electrolytes. It can be a daily support to aid the absorption of nutrients and to improve energy levels, naturally. Great for post-workout and high performance athletes.
Good to know
Certified Vegan (vegan.org), Lactose-Free 12 in 1 Cell Salt Combination. Each batch is tested for quality and safety before sale.
Made in the USA according to the Homeopathic Pharmacopeia of the United States (HPUS).
100% sucrose pellets (made from Certified Organic, non-GMO Kosher beets).
No fillers or additives like magnesium stearate, lactose, guar gum or acacia gum.
Amber glass bottles for maximum potency. 1% for the Planet member.
Medicinal ingredient (HPUS)

Calcarea fluorica 6X, Calcarea phosphorica 6X, Calcarea sulphurica 6X, Ferrum phosphoricum 6X, Kali muriaticum 6X, Kali phosphoricum 6X, Kali sulphuricum 6X, Magnesia phosphorica 6X, Natrum muriaticum 6X, Natrum phosphoricum 6X, Natrum sulphuricum 6X, and Silica 6X
 *Lactose is NOT used during remedy preparation.
Non-medicinal ingredient
Sucrose (made from Certified Organic, non-GMO Kosher beets grown in Europe)
Quantity
Approximately 500 pellets (1 – 3 months supply when taken 1-3 times per day).
Directions for use
Use cap to dispense pellets. Allow to dissolve in mouth 1-3 times per day or as instructed by a health practitioner.
Adults and adolescents 12 and over: 4 pellets per dose
Children 1-12 years: 2 pellets per dose. Dissolve dose in a small amount of water before administration to children under 5.
For more information on how to get started using cell salts, click here.
Warnings
Consult a health care practitioner before use if you are pregnant or breastfeeding. Consult a health care practitioner if symptoms persist or worsen. Keep out of reach of children.
Claims made from traditional homeopathic references, not scientific evidence.
Customer Reviews
Amazing Product, Even better company
thank you for your amazing product and customer service. My husband has suffered with chronic hiccups for years, he has tried everything. Then someone recommended salts and I found your product. And what do you know, they work! I don't know why, though I would love to, but they do! Jackson's even write hand written note on the invoice, and we love it. It's so nice that they take the time to do that. It means a lot. I just placed another order and will be doing that probably once a month.
09/02/2022
Selth B.

United States
Wonderful
I'm using it everyday, I wish to make sure I'm getting all twelve so your 12 in 1 formula is wonderful.
08/27/2022
Jessica T.

Canada
It's what I wanted & I appreciate the ingredients just too soon still
It's what I wanted ingredient wise and I appreciate how it's 12 in 1, I just haven't seen a huge difference yet.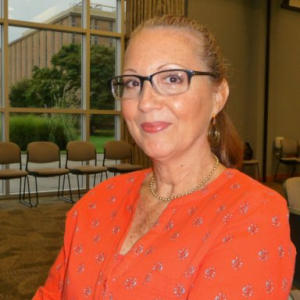 CT
08/27/2022
Corina T.

United States
Excellence!
I am so glad I found these cell salts. They're a part of my everyday routine. Great stuff!
07/04/2022
Angie C.

United States
High quality
I love the quality of Jackson's cell salts products.